Their enduring design makes for a very natural and calming space, whilst their circular shape encourages a communal and sociable atmosphere.
They stand up very well to all weathers including gales (much better than marquees) due to their aerodynamic shape which is why they are the home of choice for the nomads of the Mongolian steppe.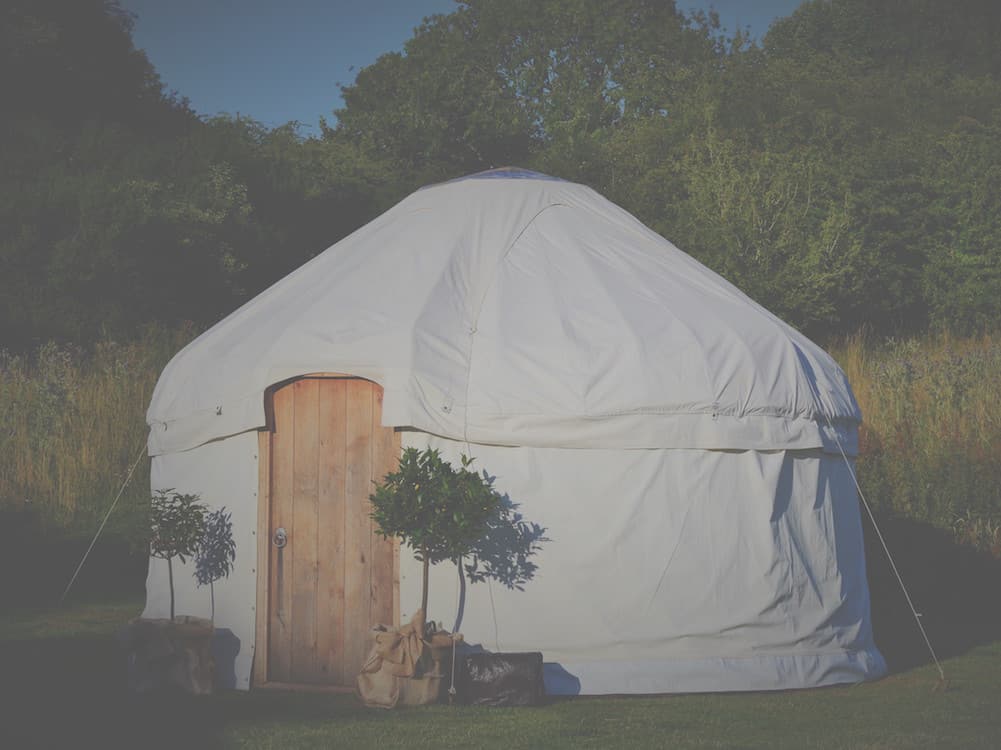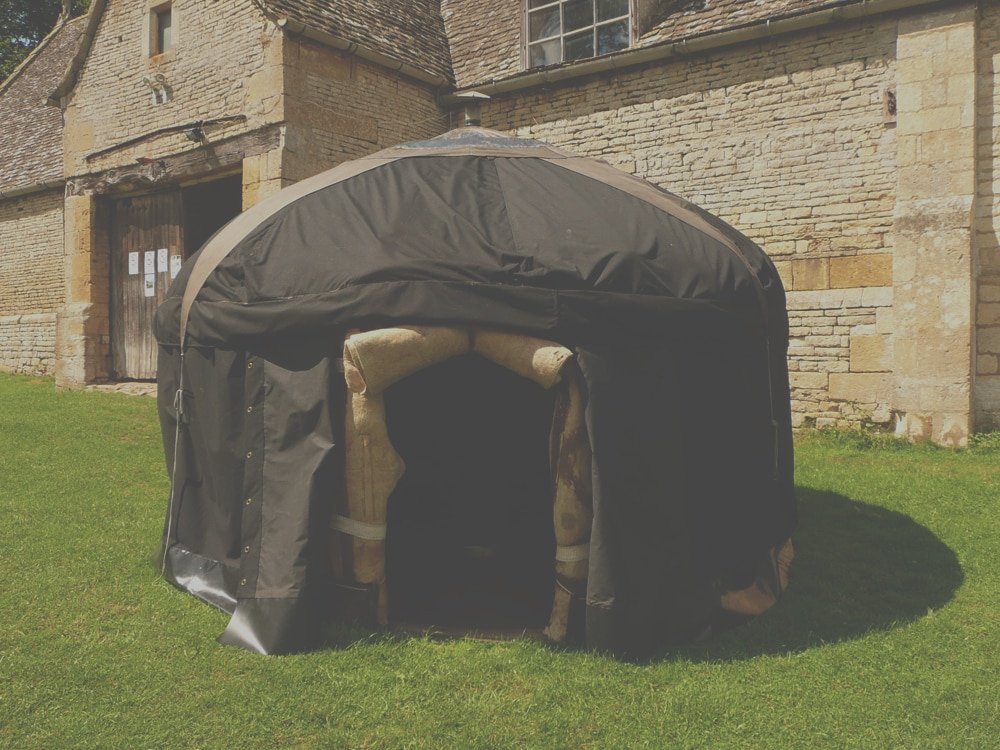 We will come and pitch your yurt a day or two in advance of the event so that its a worry off your mind.
All yurts come with a ground-sheet although if its sunny you may wish to leave the groundsheet out and even remove the wall panels thus offering shade and cover in the case of a quick shower but allowing the free passage of air.
Our yurts also have a transparent roof cover to allow the natural light in although electric lights can be added easily.
Furniture and soft furnishings can also be provided. Please contact us to discuss your requirements here.